Welcome to Pippen Ain't Easy, the Chicago Bulls news and opinions site brought to you by the FanSided Network. Pippen Ain't Easy is dedicated to providing top-notch Bulls news, views, and original content. This site also serves as a community for like-minded fans to come together to catch up on the latest news and to discuss their passion.
Meet the Team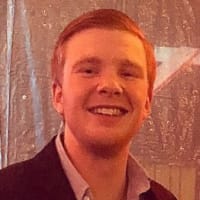 Oklahoma State University alum, Class of 2016. Andrew was formerly Site Editor for the Oklahoma State site Pokes Post and Carolina Hurricanes site Cardiac Cane. He is currently editor for the Texas Longhorns site Hook'em Headlines and Chicago Bulls site Pippen Ain't Easy. He has done work for SB Nation, Bleacher Report, USA Today, Fox Sports, and LWOS in the past. You can follow him @andrewmillerssc. You can email him at miller.andrew67@yahoo.com.
Faith, family, sports - Proud Illinois Media School alum - Keep going
28-year-old sports fan from Southern Indiana. Former freelance journalist at a local paper and lover of all sports and video games.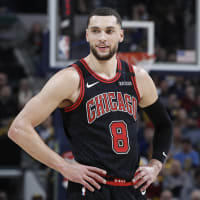 Alex Goldberg is a young aspiring sports writer who wants to make a career in sports. Alex founded The Up Dawg, a platform for young, non-professionals to share their views on sports. The Up Dawg has had over 1,000 articles written on it by different contributors and gave Alex the opportunity to expand his career and join FanSided. In addition, Alex is a die-hard sports fan. He watches every Chicago Bulls & Bears game and is ecstatic to give his analysis.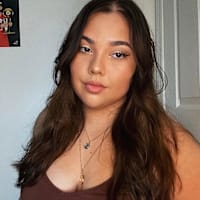 Contributor for Raptors Rapture, Founder/Producer of Mel Gil Sports Podcast, Sports Writer & Graphic Designer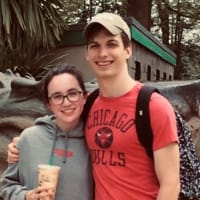 Currently contributing at Pippen Ain't Easy. Former Site Expert for Rip City Project.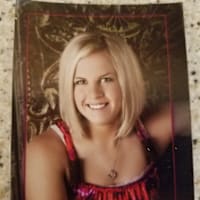 Kristin Kramer is a semi-professional women's basketball player. She fell in love with the game of basketball at an early age, and this sport has made her into the enlightening and inspiring person she is today. She is very knowledgeable of the game, and has a high basketball IQ. Kristin is a huge fan of the NBA, and began intensely following the league at the age of 9-years-old. She played on many elite AAU teams growing up that won many state tournaments and prestigious events around the Midwest. Kristin was a standout high school varsity player who went on to play at the college level. She is a strong creative writer and is ecstatic to put her writing capabilities to use on the professional basketball scene. She has the knack to identify player's talent level, skillset, and overall ability; and can write in-depth analysis articles and reports of players of all positions, ages, level, and gender. Kristin is a difference maker and enjoys giving more of herself to others. She gets pure pleasure of writing about basketball players, and loves making them potential prospects for coaches to put on their radar, watch play, and simplifies the process of learning more about each player's capabilities and character on and off the court. Kristin is a Contributor with NBA FanSided, writing for the Chicago Bulls: Pippen Ain't Easy site. Kristin writes about all dimensions of the Chicago Bulls organization; including individual players, trades, rumors, stats, etc. Her basketball skills, love for writing, and integrity make her the perfect fit for this position as an NBA Contributor. Kristin is an Iowa Prep Girls Hoops Scout with Prep Network. She is also Assistant Camp Director with Breakthrough Basketball. In addition, she is Manger of Corporate Partnerships with Union Dubuque F.C.
Write for Us
We aren't called FanSided for nothing. Our network of sports, entertainment and lifestyle sites are powered by fans that want to cover their passions! Whether you are just looking to get your start in online media or you want to contribute to your favorite site as a hobby, FanSided wants to hear from you.
Whatever your goal, FanSided can help your voice be heard. If you are interested in writing for any of our sites, please be sure to check out our openings page and submit a proposal.
About FanSided
The idea of FanSided was born in 2007, when two brothers felt that their favorite team, the Kansas City Chiefs, was being under-covered by the mainstream media. Taking matters into their own hands, they launched Arrowhead Addict, a move that would spawn the creation of FanSided in 2009, a network of over 300+ fan-powered unique sports, entertainment and lifestyle sites dedicated to team-specific, sport-specific, genre-specific, and fanbase-specific coverage.
From sports, movies and TV to lifestyle and tech, FanSided has you covered.
Advertise/Contact Us
Let's stay in touch. If you'd like to advertise with us, partner with us or have feedback, please fill out our contact form.
Email us: pippenain'teasy@fansided.com
Write us: Pro Sportority (Israel) Ltd. d/b/a Minute Media, 22 Ahad Ha'am St., Tel Aviv, 6514104, Israel
Legal Disclaimer